Our Beaver UT Cardiovascular Center
Coming soon! Open once a month!
Don't let leg pain, tightness in your chest, or other cardiovascular problems keep you from living your best life. At Heart of Dixie Vein and Vascular Center, we offer spider and varicose vein treatment, along with a full range of cardiovascular testing and treatments options. We're happy to announce our newest location opening soon for patients in Beaver, UT. Call or contact us to schedule your initial consultation! Our vascular and cardiology specialist near you in Beaver is available once a month; reserve your spot with him today.
Heart of Dixie Vein and Vascular Center
1059 N 100 W, Beaver, UT 84713
Phone: (435) 383-9009
Fax: (435) 383-9010
Vein and Cardiovascular Services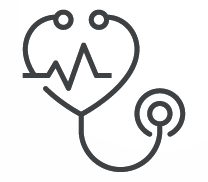 Vein and Vascular Consultations
The underlying leg pain causes for symptoms such as leg swelling, restless legs, leg cramps, and skin ulcers in many cases is due to venous insufficiency. Among these mentioned symptoms, another common sign of venous insufficiency is the appearance of varicose and spider veins in legs. These appear as blood pools where vein walls are weakest and unable to hold their structure, causing veins to bulge and preventing blood from circulating as it should back to your heart.
To begin treating your leg pain symptoms and removing removing varicose veins, schedule a consultation appointment with our vein and vascular specialist in Beaver, UT. We offer diagnostic tests, outlined below, for determining the degree of venous insufficiency or other vein-related problems. Once we arrive at a diagnosis, we can then design a customized treatment plan specifically for you. This may include daily exercises to get blood flowing, compression socks to help relieve symptoms, and varicose vein treatment at one of our other Southern Utah vein centers.
Cardiac Consultations
Poor blood circulation could contribute to heart-related problems as well. Specialists at Heart of Dixie Vein and Vascular Center offer cardiac consultations for symptoms such as heart palpitations, chest pain, lightheadedness, and shortness of breath. Don't hesitate to reach out and contact our Beaver, UT office if experience these or other heart-related symptoms! Let us help get you on the path to treatment and relief from symptoms.
To properly diagnose your condition, we will perform a series of tests, outlined below. We can then determine how to move forward in a personalized treatment plan for conditions such as peripheral artery disease, heart arrhythmias, coronary disease, and heart failure. At Heart of Dixie, our trusted cardiovascular specialists offer individualized care for all of our patients so that they might live a fuller life sooner.
Vein and Vascular Diagnostic Tests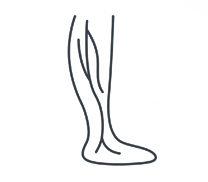 Complete Vascular Ultrasound
One examination we perform to help us diagnose varicose veins, venous insufficiency, or another vein condition is a complete vascular ultrasound. Ultrasounds use noninvasive technology to create images of your venous circulatory system. With these images, our specialists can note areas with weakened vein structures where varicose veins and spider veins are likely to appear if they have not already.
Rule-Out DVT Scans
Deep vein thrombosis (DVT) is a common condition in patients with varicose veins and acute leg pain. A similar ultrasound is used in rule-out DVT scans to show specialists any blood clots that have formed inside veins. Our DVT testing at Heart of Dixie Vein and Vascular Center costs about ⅓ as much as the same rule-out DVT scan at a hospital or ER. Save money while diagnosing deep vein thrombosis before blood clots travel to vital organs and cause serious harm to a patient.
Vein Mapping
Vein mapping is another diagnostic exam we perform in our Beaver, UT center using ultrasonic technology. With it, our specialists will have a complete layout of areas suffering from any venous insufficiency. The severity and location of this venous insufficiency can give our specialists an idea of whether or not this is the cause of leg pain, dry skin on legs, itchy skin, leg cramps, ankle and leg swelling, discolored skin, edema in legs or ankles, varicose veins, etc.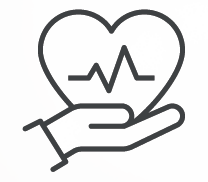 Echocardiogram
A common diagnostic study for cardiac-related symptoms is an echocardiogram. It is another non-invasive, ultrasonic test that shows us how much blood pumps in and out of a patient's heart. Echocardiograms allow our cardiology specialists to measure a heart's performance and search for any conditions that may inhibit blood flow. If we pick up a heart murmur through a stethoscope, we often will recommend this test to evaluate the condition of cardiac valves.
Bubble Echocardiogram
Another echocardiogram offered at Heart of Dixie Vein and Vascular Center is a bubble echocardiogram. Our specialists will inject a saltwater substance into the patient's veins and monitor air bubbles in the mixture using an ultrasound. We will be looking for any holes or areas of reduced blood flow that may be the cause of certain neurological symptoms.
Abdominal Aortic Ultrasound
Using an ultrasound to inspect a patient's abdomen, the abdominal aortic ultrasound examination searches for any abdominal aortic aneurysms. These are areas where weakened and enlarged blood vessels may be in danger of breaking. The aorta, specifically, is a patient's largest blood vessel and is crucial for blood flow to vital organs. This exam identifies any aneurysms in this part of the body to address weakened veins before they burst.
Carotid Ultrasound
This ultrasonic test examines carotid arteries, or the blood vessels that transport blood to the brain. Our cardiology specialists will inspect these arteries for plaque buildup slowing down blood flow. We may refer patients with abnormal or large amounts of plaque buildup to a vascular surgeon who can perform a procedure known as endarterectomy to clean out any plaque.
Peripheral Arterial Ultrasound
Peripheral artery disease (PAD) may be one cause of such plaque growth. This disease also narrows arteries down until blood flow is severely restricted and unable to reach vital organs. Our specialists use peripheral arterial ultrasounds to diagnose PAD and come up with a treatment plan to improve blood flow. This may include a regimented exercise program and diet to manage the effects of the disease. If symptoms continue, surgical PAD treatment may be the next step.
Holter Monitor (24 hour or 48 hour)
To identify any cardiac arrhythmia over a 24-48 hour time period, our center will provide patients with a Holter monitor. This will measure heart rate, checking for irregularities, and is worn under a patient's clothes during the testing period.
21-day Cardiac Event Monitor
Another heart monitor we offer is a 21-day cardiac event monitor. Some patients require this longer testing period to diagnose heart conditions causing painful or irritating symptoms. However, the monitor also is worn conveniently under clothes so the patient can continue with their normal, daily routine.
EKG
Both of the heart monitors above are types of electrocardiograms (EKG). They use sensors attached to a patient, rather than an ultrasound, to calculate heart rate and rhythm.
What Are My Next Steps?
After your initial consultation and diagnostic examinations, our specialists will work with you to come up with a treatment plan that best meets your needs and relieves your symptoms. In some cases, varicose vein removal or other venous insufficiency treatments may be the recommended route. Although we do not perform these procedures in our Beaver, UT location, we provide them at our Cedar City and St. George vein centers.
Let our esteemed team give you the care you deserve and the relief you seek for DVT, varicose veins, spider veins, venous ulcerations, PAD, coronary disease, hypertension, heart failure, arrhythmias, and other cardiovascular-related problems. Schedule your consultation appointment today!
Our Providers in Beaver, UT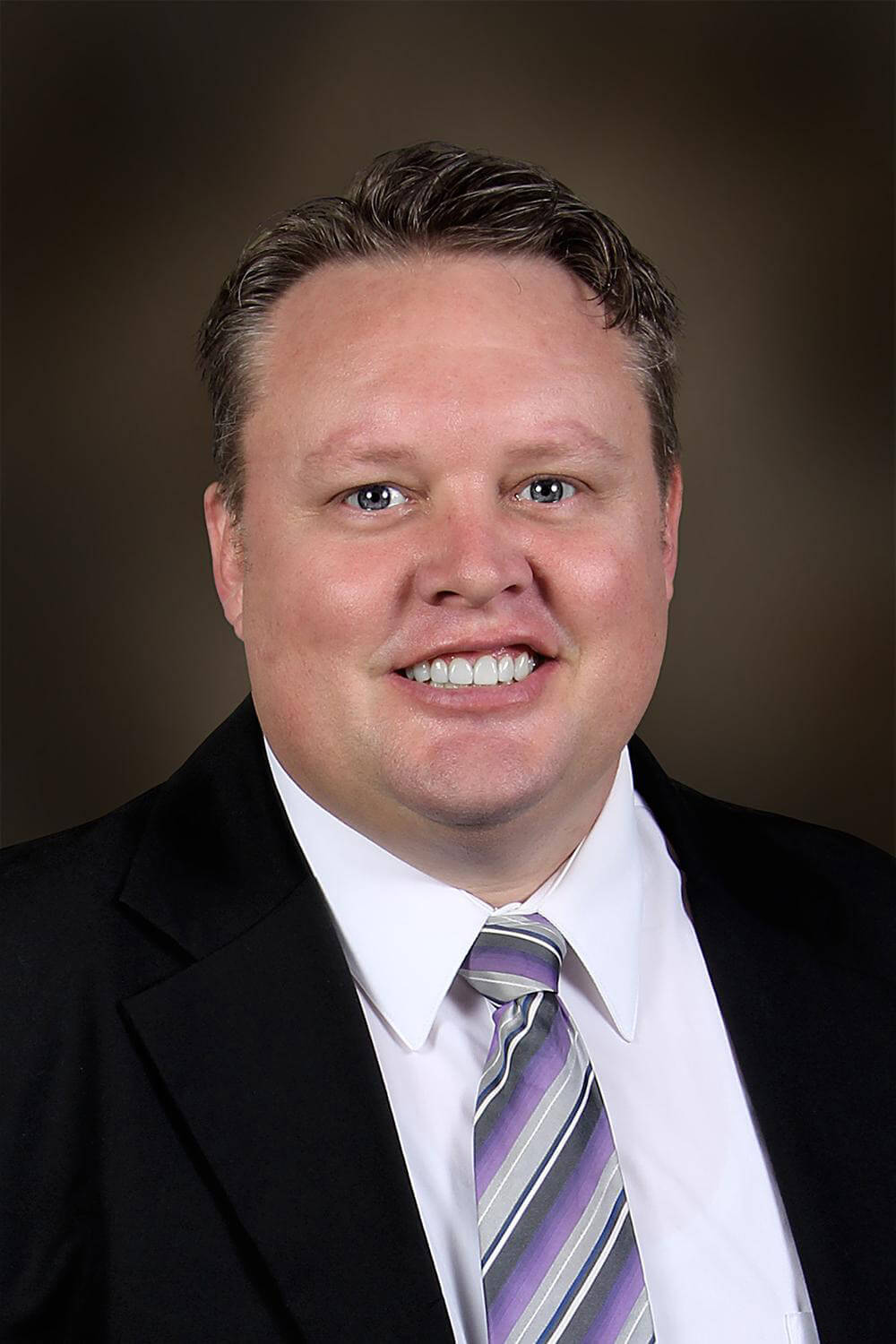 Jared Green, PA-C, Head Vascular and Cardiology Provider in Beaver
Jared Green, PA-C has had an interest in medicine for as long as he can remember. He began his career in the health field as a flight medic, where he gained an appreciation for the role a skilled and knowledgeable practitioner has in improving patient outcomes. Jared continued his journey as a healthcare provider by earning a bachelor's degree in Physician Assistant Studies from Midwestern University.
As a physician assistant, Jared has worked in a variety of disciplines including neurology, pain management and orthopedics, giving him opportunities to understand his patients' whole health and identify underlying health concerns. He is excited to continue serving patients in a cardiovascular care setting.
Jared enjoys spending time outside the clinic with his wife and four children and loves to be outdoors. He is also active in his community. Jared volunteers as a leader in the scouting program and is a guest lecturer for Southern Utah University's Rural Health Scholars pre-medicine program.