Our Kanab Cardiovascular Center
When chest or leg pain holds you back, visit our esteemed cardiovascular specialists for customized treatment plans. For patients in Kanab, UT and surrounding areas, Heart of Dixie Vein and Vascular Center offers consultation appointments and diagnostic examinations for heart and venous conditions. Symptoms may include swollen legs and feet, itchy skin, edema in legs, leg cramps, and/or restless legs as well as heart palpitations or arrhythmia, shortness of breath, or a tightness in your chest.
Don't wait to get long-term relief from these and other symptoms of varicose veins, venous insufficiency, or a heart condition! Get in touch with our Kanab office today to schedule your appointment during our next available opening.
Heart of Dixie Vein and Vascular Center
355 N Main St, Kanab, UT 84741
Phone: (435) 251-2923
Fax: (435) 251-2920
Vein and Cardiovascular Services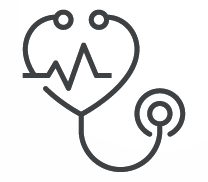 Vein and Vascular Consultations
Signs of venous insufficiency like aching legs, skin ulcers, and other forms of leg pain mentioned above should not go untreated. This vein condition not only leads to the appearance of varicose veins or spider veins, but also may develop into another condition, deep vein thrombosis (DVT). This condition results in varicose veins blood clots that, if left alone, may put a patient at risk for more blood clots in vital organs.
The first step to identifying and treating these venous conditions is setting up a consultation appointment with one of our respected vein specialists. Our vein providers at Heart of Dixie provide each patient with the personalized attention and care they need to live without leg pain. Contact us in Kanab to schedule your vein and vascular consultation!
Cardiac Consultations
Other vascular problems like coronary artery disease and peripheral arterial disease (PAD) may be contributing to a heart condition as well. These symptoms sometimes manifest themselves as lightheadedness or other neurological issues, along with chest pain or difficulty breathing. Again, such symptoms may put a patient at risk of more serious health conditions, but they can be managed with the right care!
Contact Heart of Dixie in Kanab, UT to schedule your cardiac consultation with our cardiology specialist. After running some diagnostic tests to determine where the problem lies, we can then come up with an individualized treatment plan to help control symptoms, reduce pain, and prevent additional conditions.
Vein and Vascular Diagnostic Tests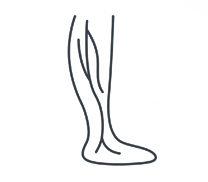 Complete Vascular Ultrasound
Before determining the right varicose veins treatment for you, our Kanab vein specialist will run a series of diagnostic tests to locate the problem. One such test is a complete vascular ultrasound, or a non-invasive exam that inspects your entire venous circulatory system. We will be searching for areas that may exhibit venous insufficiency, or weakened vein walls that are bulging into varicose veins or spider veins.
Rule-Out DVT Scans
This diagnostic exam looks specifically for deep vein thrombosis (DVT) or blood clots in legs that may be attributing to your leg pain. Rule-out DVT scans use ultrasound imaging as well. However, at Heart of Dixie Vein and Vascular Center in Kanab, you save up to ⅔ of the cost when you come in for a rule-out DVT scan because of how affordable we make this imaging compared to receiving the same scan at a hospital or ER.
Vein Mapping
Our vein specialists also offer vein mapping in Kanab, a test that gives providers a complete layout of areas within your circulatory system that may suffer from venous insufficiency. This map specifically will indicate how severe are the varicose veins or venous insufficiency to give your provider an idea of how to move forward in varicose vein treatment.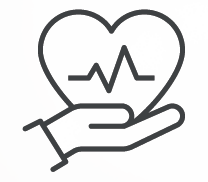 Echocardiogram
For cardiac diagnostic exams, our specialists may start with an echocardiogram, or ultrasound imaging that examines the amount of blood pumping in and out of the patient's heart. Too much or too little blood flow could indicate an underlying heart condition causing heart murmurs or palpitations and other symptoms.
Bubble Echocardiogram
Bubble echocardiograms are another diagnostic test offered at our Kanab center where a saltwater substance with air bubbles will be injected into a patient's veins. Our specialists will watch the bubbles on an ultrasound to see if any holes, plaque, or other obstructions are inhibiting proper blow flood to the brain. In these cases, a patient may experience various neurological symptoms.
Abdominal Aortic Ultrasound
Heart of Dixie Vein and Vascular Center also offers abdominal aortic ultrasound imaging that examines a patient for aortic aneurysms, or enlarged blood vessels. If the vessel's structure becomes too weak, it may be at risk of breaking, which can be dangerous for any vein, but especially the aorta or the largest blood vessel leading blood back to the heart.
Carotid Ultrasound
A carotid ultrasound inspects veins that are essential for blood flow to a patient's brain, or carotid arteries. Many patients experience plaque buildup over time which can prevent proper blood flow. Abnormal plaque buildup can be removed and cleaned out by a vascular surgeon in a procedure called an endarterectomy. Our providers can refer you to such a specialist should the need arise.
Peripheral Arterial Ultrasound
Another ultrasonic test we perform is a peripheral arterial ultrasound to help us identify peripheral artery disease. PAD is a condition that narrows down arteries, hindering blood flow to vital organs such as a patient's brain or heart. Luckily, this condition can be managed with exercise and a healthy diet. If these changes to a patient's lifestyle do not reduce symptoms, we may recommend surgical PAD treatment.
EKG
Hearts beating at irregular rates should be monitored to determine the proper treatment plan for that particular patient. Heart of Dixie provides such monitoring using electrocardiograms (EKG). Our providers will attach sensors to a patient that measure electrical activity and asses heart rhythm and rate. These sensors are placed under clothing so patients can continue their normal, daily routines.
Holter Monitor (24 hour or 48 hour)
One such EKG is a Holter monitor, used to calculate heart rate between a 24-48 hour testing period. The sensors will record any irregularities such as cardiac arrhythmia that may need further treatment.
21-day Cardiac Event Monitor
We also offer a 21-day cardiac event monitor should a patient need testing within a lengthier time period. This may be helpful when the Holter monitor falls to pick up irregularities in heart rate that are more sporadic.
What Are My Next Steps?
Once a diagnosis has been reached, our cardiovascular specialists in Kanab will recommend the best treatment for each patient. While we do not perform varicose vein removal or other venous insufficiency and DVT treatments in our Kanab vein center, we do offer such treatments and procedures at our vein centers in Cedar City and St. George.
Many treatment plans, however, may not require such treatments when conditions can be controlled with compression socks and changes in exercise, diet, and lifestyle. Let's work together to find the treatment plan that's best for YOU to relieve leg pain and other symptoms of varicose veins, venous ulcerations, spider veins, DVT, PAD, heart failure, high blood pressure or hypertension, cardiac arrhythmias, and other cardiovascular-related problems.Our respected cardiology and vein specialists are ready to serve you.
Our Providers in Kanab, UT
Justin Poole, PA-C, Primary Vascular Provider in Kanab
Justin Poole, PA-C earned his undergraduate degree from Idaho State University in Medical Laboratory Science before studying to be a physician assistant at Arcadia University in Pennsylvania.
Justin chose to study medicine because he has great interest in learning how the body functions at a biological and chemical level. He also loves to work with people and make a difference in improving their quality of life. Justin enjoys vascular medicine in particular, because it is a field in which he is not only able to prevent and manage illness, but also stop and reverse disabling symptoms.
Outside the clinic, Justin enjoys spending time with his wife, downhill skiing, swimming, and attending concerts. He also has a passion for sports and closely follows the Utah Jazz, Seattle Mariners, and Idaho State Bengals.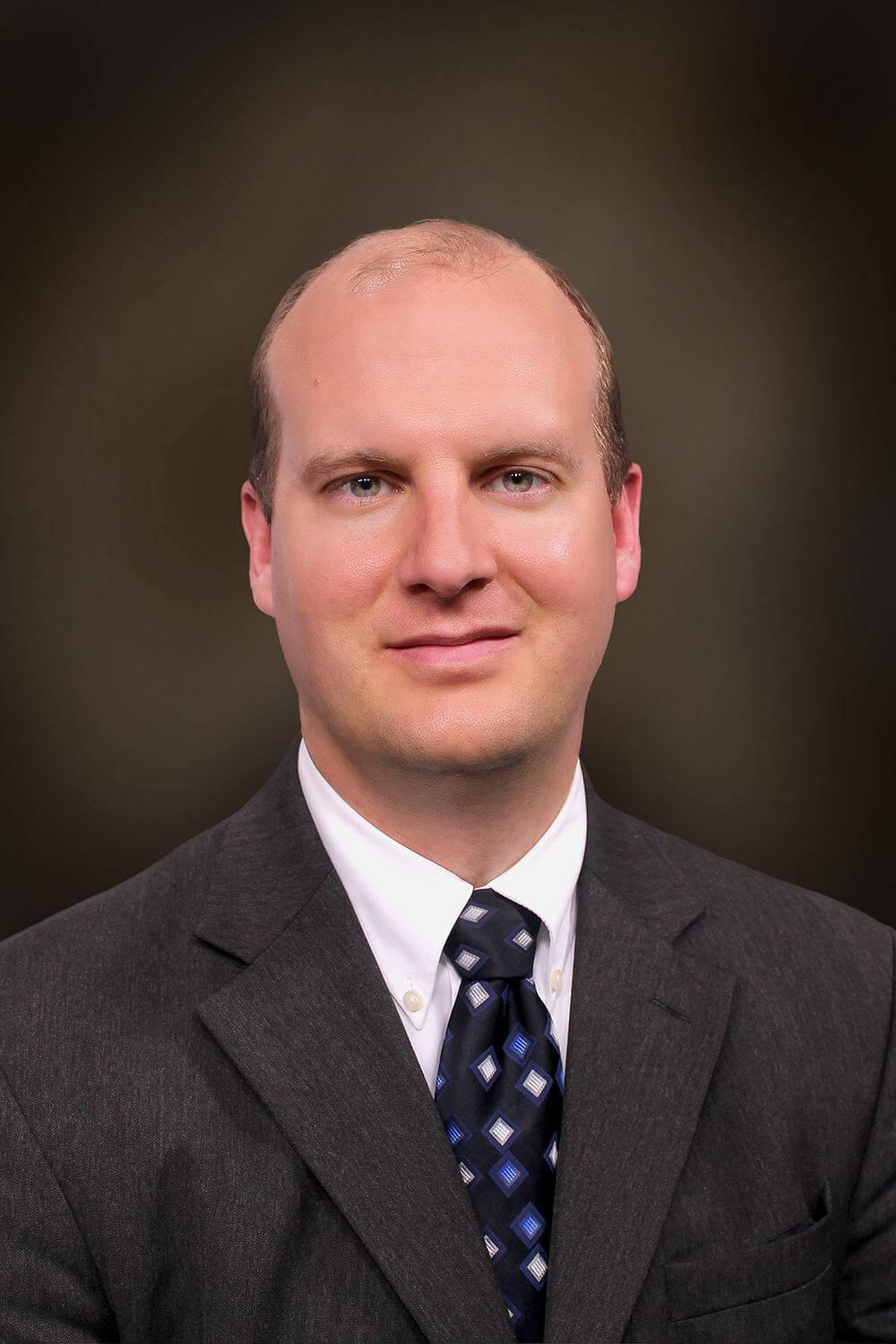 Nicholas Wittwear, PA-C, Primary Cardiology Provider in Kanab
Nick has always been drawn to the complexity of the heart. He enjoys the investigative work that each patient requires to diagnose and treat them properly.
As a certified physician assistant, Nick loves building relationships with his patients, educating them about their condition and empowering them to live healthier lives. He hopes to make a significant impact on his patients and their unique circumstances.
Outside the clinic, Nick enjoys spending time with his wife and three children. His other hobbies include being outside and visiting national or state parks.