Heart of Dixie: Providing Comprehensive Vascular Care
As a sub-specialty group within the cardiovascular medical field, Heart of Dixie is a clinic that diagnoses and medically and procedurally treats all forms of vascular disease. Our knowledgeable and experienced caregivers assist hundreds of patients each week with their simple or complex vascular conditions. This includes helping you to prevent all forms of vascular diseases and their associated medical conditions in the future.
Beyond just correcting the appearance of the disease, we have years of training and experience in managing and preventing the underlying causes of vascular disease. Even for patients with superficial venous conditions such as varicose veins or spider veins, there are often underlying problems such as pulmonary hypertension, sleep apnea, high blood pressure, blood clotting disorders, and heart problems including congestive heart failure or arterial vascular disease that may be contributing to a greater cardiovascular problem.
Because we are trained in cardiology, we can manage more than just your vein problem. We don't just pawn off our patients when their vein test comes back normal. We'll treat your edema or leg pain or figure out where to send you.
Why Choose Heart of Dixie Vein and Vascular Center?
When choosing a vein center for your treatment, remember that vein conditions are often the manifestation of an underlying medical problem. You will want to seek out a center that can address your medical condition holistically. It is important to choose a practice that can not only procedurally manage your problem, but also diagnose and clinically manage any underlying conditions.
You may come into Heart of Dixie with a single, simple problem. But the body is a complex system, and problems rarely only ever have a single cause. Due to the complex nature of the circulatory system, you need a medical center that can address your medical condition completely and holistically. We can assist you in correctly diagnosing, treating, and managing your primary concern as well as any underlying conditions and symptoms.
Your individualized care will be based on a holistic approach with a compassionate focus on your total wellness. If you need treatment, Dr. Jones and his experienced team offer the latest techniques and methods of venous care.
How We Do It
We perform more venous ablations and vein treatments than any other vein center in the Intermountain West. Heart of Dixie Vein Center will treat your current problem while working aggressively to prevent vascular problems in the future. We know that restoring your healthy legs will lead to a healthy life!
On each visit to Heart of Dixie Vein and Vascular Center, you will be cared for by a cardiologist and his team who specialize in the management and prevention of these conditions. We will review and diagnose each of your contributing factors and help you take steps to manage your condition. The Heart of Dixie Vein Center will work with you to diagnose and treat your underlying leg and vascular problems that are keeping you from being active and exercising. Our team will help you achieve the healthiest you possible.
When you come to Heart of Dixie Vein and Vascular Center, you get treated with comfort. We prioritize your comfort during all your visits, but particularly during procedures. We offer nitrous oxide, and mild sedative medications like valium to make your visit more comfortable. Our personable and competent staff will attend to all your needs. Not only will we help your legs look and feel their best, but we'll make the experience as comfortable for you as possible!
Mission Statement
Heart of Dixie Vein and Vascular Centers in St. George, Kanab, and Mesquite use proven, innovative, and minimally invasive techniques including radiofrequency ablation, medical adhesive endovascular closure, sclerotherapy, and phlebectomy. We use state-of-the-art treatment methods in order to provide you the best quality of care for treatment of venous disease. We believe in taking a compassionate and holistic approach to the management of vascular care, including diagnosing and managing underlying risk factors for vein and vascular disease. It is our goal to emphasize doctor-patient communication and help you fully understand your health and treatment options.
Our Core Values
At Heart of Dixie Vein and Vascular Center, we take pride in compassion toward every patient and understanding what each patient desires as a result of vein treatment. We know that no two individuals are the same. Therefore, we make it a priority to develop an individualized treatment plan for every patient.
We believe first in taking a conservative therapy approach when it comes to managing your venous disease. This approach allows you to make the necessary lifestyle changes to help you achieve optimal vein health, wound healing, and improvement in your overall health. Our number one goal is to ease uncomfortable symptoms in your legs and restore your quality of life. With special focus on cardiac, vein, and vascular health, we provide comprehensive holistic care that will improve your overall health. We know that healthy legs lead to a healthy life.
Meet Our Providers
Jamison C. Jones, MD, FACC
Dr. Jamison Jones was raised in Bountiful, Utah. He graduated Magna Cum Laude from the University of Utah where he also attended medical school. He completed his internal medicine residency and cardiology fellowship training at the University of Arizona Medical Center in Tucson, Arizona.
Dr. Jones is the Director of Imaging at Heart of Dixie Cardiology and runs the Heart of Dixie Vein and Vascular Center. He is a Fellow with the American College of Cardiology and specializes in the diagnosis, prevention, management and treatment of cardio-vascular disease. He has vast experience in managing cardio-vascular conditions such as coronary artery disease, congestive heart failure, and peripheral vascular disease; including venous disease. Doctor Jones specializes in the treatment of bradyarrhythmias and the placement and management of pacemakers. He has performed over a 1000 coronary angiograms and heart catheterizations which requires the remote placement of catheters within the beating heart. He also has interpreted and performed thousands of vascular and cardiac ultrasounds including trans-esophageal and trans-thoracic echocardiograms to help in the diagnosis and treatment of vascular disease, valvulopathies and stroke patients.
He and his team have performed hundreds of radiofrequency venous ablations. He is uniquely trained in the latest techniques in venous care. He is the only provider south of SLC that performs non-tumescent, non-thermal venous ablations (VenaSeal). He also specializes in microphlebectomy and sclerotherapy for the treatment of varicose and spider veins. He and his team are committed to providing you with the highest level of comfort and care throughout your experience. During your visits he will assess your overall vascular risk and help you prevent vascular problems in the future. His goal is to work closely with you to improve your quality of life and overall health. He will care for you in a compassionate way to help you achieve your goals.
When not treating patients, Dr. Jones enjoys spending time with his wife, Melissa and their four children. Dr Jones enjoys competing in endurance sports such as triathlon and Ironman events and enjoys fly fishing, canyoneering, and participating in community activities.
Marissa Hughes, RN, Vein Center Director
Marissa Hughes, Nurse Practitioner and Director of Heart of Dixie Vein & Vascular Center, was raised in Arlington, Arizona. She moved to St. George to complete her Nursing degree at Dixie State University. Before working with Dr. Jones, Marissa gained knowledge and experience in many different areas of the medical field. This includes the medical surgical unit, home health and hospice, wound care and nurse management in a skilled nursing facility. With her wound care experience she is able to manage leg wounds, particularly those related to venous disease, during the course of vein treatment/care. Marissa also serves as an Aesthetic Nurse Practitioner to provide aesthetic treatments of the face and body to residents of Southern Utah. She finds great joy in helping others look and feel their very best.
Marissa works with Dr. Jones in managing Heart of Dixie Vein Center. She oversees all patients throughout their course of care; from their initial consultation to their post-procedure follow up. While performing venous procedures, she ensures that each patient has the highest level of comfort and care. Marissa strongly believes in a holistic approach while caring for patients, as it will benefit all aspects of their life. She enjoys seeing patients make lifestyle changes during their course of treatment. She is extremely grateful to be a part of Heart of Dixie Vein and Vascular Center where she hopes to continue to make a difference in the lives of the patients she treats.
When not seeing patients, Marissa enjoys spending time with her two little boys. They particularly enjoy the outdoors and participating in obstacle course competitions, like Spartan races. Her greatest accomplishment is being mom to her two sons. They are her reason for working hard and striving for excellence. Marissa has a great passion for writing and singing music which she developed from her mother and grandmothers. She loves a good rain storm, bubble baths and taking time to visit her family in Arizona.
Justin Poole, PA-C, Vein and Vascular Center
Justin Poole, PA-C earned his undergraduate degree from Idaho State University in Medical Laboratory Science before studying to be a physician assistant at Arcadia University in Pennsylvania.
Justin chose to study medicine because he has great interest in learning how the body functions at a biological and chemical level. He also loves to work with people and make a difference in improving their quality of life. Justin enjoys vascular medicine in particular, because it is a field in which he is not only able to prevent and manage illness, but also stop and reverse disabling symptoms.
Outside the clinic, Justin enjoys spending time with his wife, downhill skiing, swimming and attending concerts. He also has a passion for sports and closely follows the Utah Jazz, Seattle Mariners and Idaho State Bengals.
Jared Green, PA-C
Jared Green, PA-C has had an interest in medicine for as long as he can remember. He began his career in the health field as a flight medic, where he gained an appreciation for the role a skilled and knowledgeable practitioner has in improving patient outcomes. Jared continued his journey as a healthcare provider by earning a bachelor's degree in Physician Assistant Studies from Midwestern University.
As a physician assistant, Jared has worked in a variety of disciplines including neurology, pain management and orthopedics, giving him opportunities to understand his patients' whole health and identify underlying health concerns. He is excited to continue serving patients in a cardiovascular care setting.
Jared enjoys spending time outside the clinic with his wife and four children and loves to be outdoors. He is also active in his community. Jared volunteers as a leader in the scouting program and is a guest lecturer for Southern Utah University's Rural Health Scholars pre-medicine program.
Jill Baxter
Insurance and Front Office Coordinator
Mandie Fitzgerald
Medical Assistant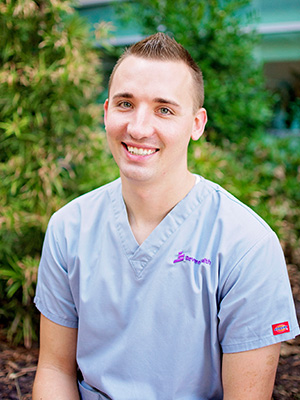 Derek Welker
Board Certified Cardiac and Vascular Ultrasonographer
Hanah Taylor
CNA/Procedure Circulator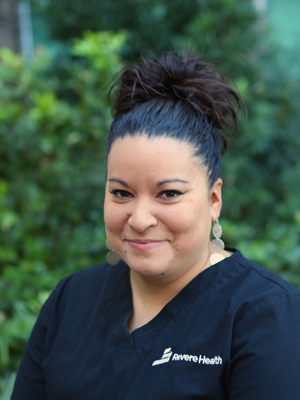 Tiffani Garcia
Medical Assistant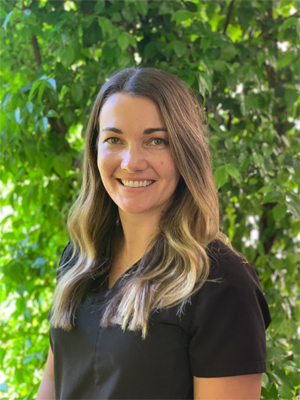 Whitney Dalton
Board Certified Vascular Ultrasonographer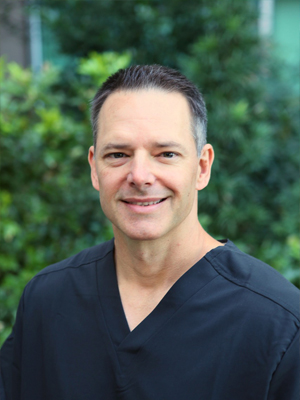 Mike Gregory
Board Certified Cardiac and Vascular Ultrasonographer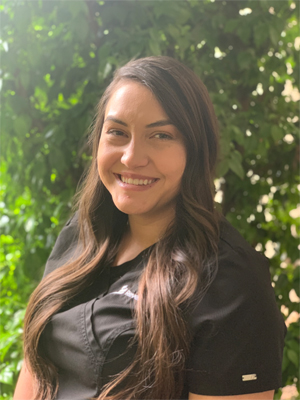 Cheyenne Lawrence
MA: Cedar City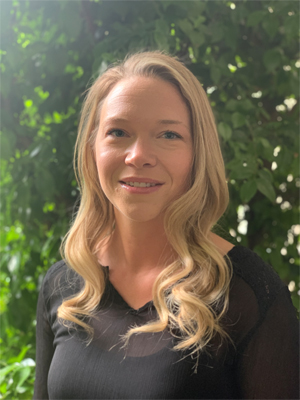 Amber Harmala
Receptionist: Cedar City