Our St. George UT Cardiovascular Center in Heart of Dixie Cardiology
Manage and Prevent Vein Disease with Our Southern Utah Specialists
Don't let symptoms such as swollen ankles, skin ulcers, itchy skin, and leg pain to the point of immobility hinder your life anymore. Visit Heart of Dixie Vein and Vascular Center for award-winning care from experienced cardiovascular specialists.
We now have two locations in St. George, Utah: one on Medical Center Drive and the other on East Mall Drive. Our vein center located in the Heart of Dixie Cardiology offers a variety of varicose vein treatments and other procedures that diagnose and manage vein disease symptoms. Schedule your appointment with us today!
Heart of Dixie Vein and Vascular Center
2825 E Mall Drive
St. George, UT 84780
Phone: (435) 215-0469
Fax: (435) 215-0451
Vein and Cardiovascular Services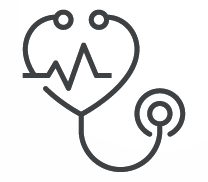 Vascular Consultations
Before beginning treatment, our vein specialists will meet with you in a consultation appointment to assess the cause of your particular symptoms. We see patients at our St. George center with restless legs, swollen legs, skin ulcers, lower leg pain, varicose veins, spider veins, and more. These and other symptoms are often caused by venous insufficiency, a condition in which weakened vein walls bulge and inhibit proper blood flow.
Left untreated, symptoms can worsen and lead to serious health complications, including deep vein thrombosis (DVT) or blood clots in the legs. Luckily, vein disease symptoms can be managed with proper treatment and early diagnosis. Our St. George specialists will devise a varicose vein and spider vein treatment plan that's specific to your needs to start relieving your symptoms sooner. Contact us in St. George, UT, to begin!
Cardiovascular Consultations
Other symptoms may be related to a cardiovascular issue. These symptoms can include lightheadedness, chest pain, heart palpitations, and shortness of breath. If you experience these symptoms, don't wait to contact our cardiovascular specialists in St. George, UT.
We have the resources to diagnose and manage many cardiovascular conditions like peripheral artery disease (PAD). Get in touch with our office to set up your consultation appointment before receiving the high-quality, customized care that has made Heart of Dixie Vein and Vascular Center one of the top medical providers in Southern Utah.
Vein and Vascular Diagnostic Tests and Treatments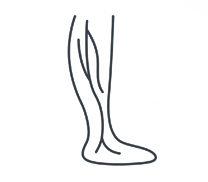 Rule-Out DVT Scans
One ultrasonic exam, the rule-out DVT scan, looks for any blood clots in the legs that could put your health at risk if not treated soon. Patients who receive this scan at our vein center in any of our clinics can save up to ⅔ of the cost of versus getting the same scan at an ER or hospital.
Vein Mapping
To layout your entire venous system, our specialists may recommend vein mapping imaging to note the severity and location of any venous insufficiency. This allows us to provide you with more effective spider vein treatment and varicose vein removal, and to assess for DVT.
Treatment of Acute and Chronic DVT
When deep vein thrombosis is diagnosed, we'll create a personalized treatment plan for treating blood clots and preventing the development of more blood clots in the future.
Treatment of Venous Insufficiency
Visit us in St. George, UT, for venous insufficiency treatments as well. We offer VenaSeal and radiofrequency ablation to close veins as well as microphlebectomy for large varicose veins. These procedures are far less painful than laser treatment for varicose veins and provide quick recovery times for patients.
Cardiac Diagnostic Tests and Treatments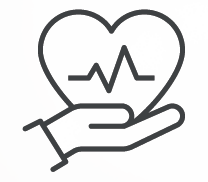 Echocardiogram
For cardiac conditions, one diagnostic test we can perform at any of our cardiovascular centers is an echocardiogram. Using noninvasive, ultrasound imaging, we'll inspect how much blood is flowing through your heart to see if it's at a healthy average or indicates cardiovascular disease.
Bubble Echocardiogram
Another type of echocardiogram involves injecting a saltwater mixture into an individual's veins, then examining the path that air bubbles take. Holes or plaque could take bubbles off course and indicate to our specialists underlying problems that may be causing neurological symptoms, heart murmurs, etc.
Abdominal Aortic Ultrasound
An abdominal aortic ultrasound may be performed to test for enlarged blood vessels or aortic aneurysms. The aorta is the largest vessel that circulates blood to an individual's heart. Any aneurysms or other complications to this artery could cause serious health risks, which is why early diagnosis and treatment are so critical.
Carotid Ultrasound
Other essential arteries are carotid arteries that direct blood to an individual's brain. This specific carotid ultrasound examines those arteries for plaque buildup that may need to be removed by a vascular surgeon in what's referred to as an endarterectomy.
Ankle-Brachial Index
To test for peripheral artery disease (PAD), an ankle-brachial index will evaluate upper arm blood pressure compared with ankle blood pressure. Low blood pressure levels, especially in ankles, can be a sign of restricted blood flow and plaque buildup associated with PAD.
Peripheral Arterial Ultrasound
This ultrasonic test also can be used to diagnose PAD. It uses non-invasive imaging to more thoroughly locate and visualize narrowed arteries, decreased blood flow, or occlusions.
EKG
For monitoring irregular heart rates, we can provide patients with an electrocardiogram (EKG). This can also assist in the assessment of the risk of having a heart attack.
Stress Test
In our St. George Heart of Dixie Cardiology office, we offer treadmill, stress echo, and nuclear stress testing to assess for cardiac ischemia or coronary artery disease (lack of blood flow to the heart or a heart attack). These tests are offered for a fraction of the cost of the same test performed in a hospital setting.
Holter Monitor (24-hour or 48-hour)
A type of EKG that we offer is a Holter monitor to be worn during a 24-48 hour period. It will measure the heart's electrical activity, noting any irregular rates or cardiac arrhythmia. The device's sensors are placed under a patient's clothing so that their normal routines do not need to stop for the monitoring period.
21-day Cardiac Event Monitor
For a longer monitoring period, our cardiac specialists may recommend the use of this portable EKG. It is a helpful diagnostic tool when irregular heart rates are more isolated and require a lengthier testing period.
Treatment of PAD
We help patients manage peripheral arterial disease (PAD) with personalized treatment plans that involve exercise, dieting, and prescribed medications. Our goal is to improve blood circulation so that the individual can live an active lifestyle with a lowered risk of heart attack.
Our Providers in St. George, UT
Our Vascular and Cardiac Team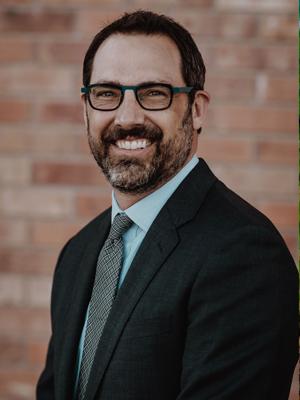 Jamison C. Jones, MD, FACC
Dr. Jamison Jones was raised in Bountiful, Utah. He graduated Magna Cum Laude from the University of Utah, where he also attended medical school. He completed his internal medicine residency and cardiology fellowship training at the University of Arizona Medical Center in Tucson, Arizona.
Dr. Jones is the Director of Imaging at Heart of Dixie Cardiology and runs the Heart of Dixie Vein and Vascular Center. He is a Fellow with the American College of Cardiology and specializes in the diagnosis, prevention, management, and treatment of cardiovascular disease. He has vast experience in managing cardiovascular conditions such as coronary artery disease, congestive heart failure, and peripheral vascular disease, including venous disease. Doctor Jones specializes in the treatment of bradyarrhythmias and the placement and management of pacemakers. He has performed over 1000 coronary angiograms and heart catheterizations, which requires the remote placement of catheters within the beating heart. He also has interpreted and performed thousands of vascular and cardiac ultrasounds, including trans-esophageal and trans-thoracic echocardiograms to help in the diagnosis and treatment of vascular disease, valvulopathies, and strokes.
Dr. Jones and his team have performed hundreds of radiofrequency venous ablations. He is uniquely trained in the latest techniques in venous care. He also specializes in microphlebectomy and sclerotherapy for the treatment of varicose and spider veins. He and his team are committed to providing you with the highest level of comfort and care throughout your experience. During your visits, he will assess your overall vascular risk and help you prevent vascular problems in the future. His goal is to work closely with you to improve your quality of life and overall health. He will compassionately care for you to help you achieve your goals.
When not treating patients, Dr. Jones enjoys spending time with his wife, Melissa, and their four children. Dr. Jones enjoys competing in endurance sports such as triathlon and Ironman events and enjoys fly fishing, canyoneering, and participating in community activities.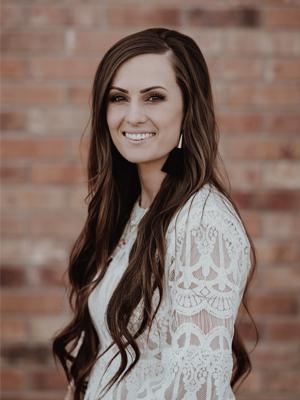 Marissa Hughes, RN, Vein Center Director
Marissa Hughes, Nurse Practitioner and Director of Heart of Dixie Vein & Vascular Center, was raised in Arlington, Arizona. She moved to St. George to complete her Nursing degree at Dixie State University. Before working with Dr. Jones, Marissa gained knowledge and experience in many different areas of the medical field. This includes the medical surgical unit, home health and hospice, wound care, and nurse management in a skilled nursing facility. With her wound care experience, she is able to manage leg wounds, particularly those related to venous disease, during the course of vein treatment and care. Marissa also serves as an Aesthetic Nurse Practitioner to provide aesthetic treatments of the face and body to residents of Southern Utah. She finds great joy in helping others look and feel their very best.
Marissa works with Dr. Jones in managing Heart of Dixie Vein Center. She oversees all patients throughout their course of care from their initial consultation to their post-procedure follow-up. While performing venous procedures, she ensures that each patient has the highest level of comfort and care. Marissa strongly believes in a holistic approach while caring for patients, as it will benefit all aspects of their life. She enjoys seeing patients make lifestyle changes during their course of treatment. She is extremely grateful to be a part of Heart of Dixie Vein and Vascular Center, where she hopes to continue to make a difference in the lives of the patients she treats.
When not seeing patients, Marissa enjoys spending time with her two little boys. They particularly enjoy the outdoors and participating in obstacle course competitions like Spartan races. Her greatest accomplishment is being a mom to her two sons. They are her reason for working hard and striving for excellence. Marissa has a great passion for writing and singing music that she developed from her mother and grandmothers. She loves a good rainstorm, bubble baths, and taking time to visit her family in Arizona.
Justin Poole, PA-C
Justin Poole, PA-C, earned his undergraduate degree from Idaho State University in Medical Laboratory Science before studying to be a physician assistant at Arcadia University in Pennsylvania.
Justin chose to study medicine because he has great interest in learning how the body functions at a biological and chemical level. He also loves to work with people and make a difference in improving their quality of life. Justin enjoys vascular medicine in particular because it is a field in which he is not only able to prevent and manage illness, but also stop and reverse disabling symptoms.
Outside the clinic, Justin enjoys spending time with his wife, downhill skiing, swimming, and attending concerts. He also has a passion for sports and closely follows the Utah Jazz, Seattle Mariners, and Idaho State Bengals.