This is generally what you can expect during your journey with us towards healthy legs.
Initial Appointment(s)
Your initial consultation will be with our cardiovascular specialized team members. This includes board-certified physicians, nurse practitioners, physician assistants, and nurses. We will review your vein and vascular health history, discuss how your problem affects you, and discuss a plan of care. Typically, the initial treatment plan consists of a conservative approach which includes compression stockings, leg elevation, an exercise walking program, and a low sodium diet.
Custom-fit compression stockings may be prescribed on this initial visit as part of the initial attempt to manage your problem in a conservative way and to comply with insurance requirements.
An ultrasound will be recommended to identify and define the source and severity of the problem.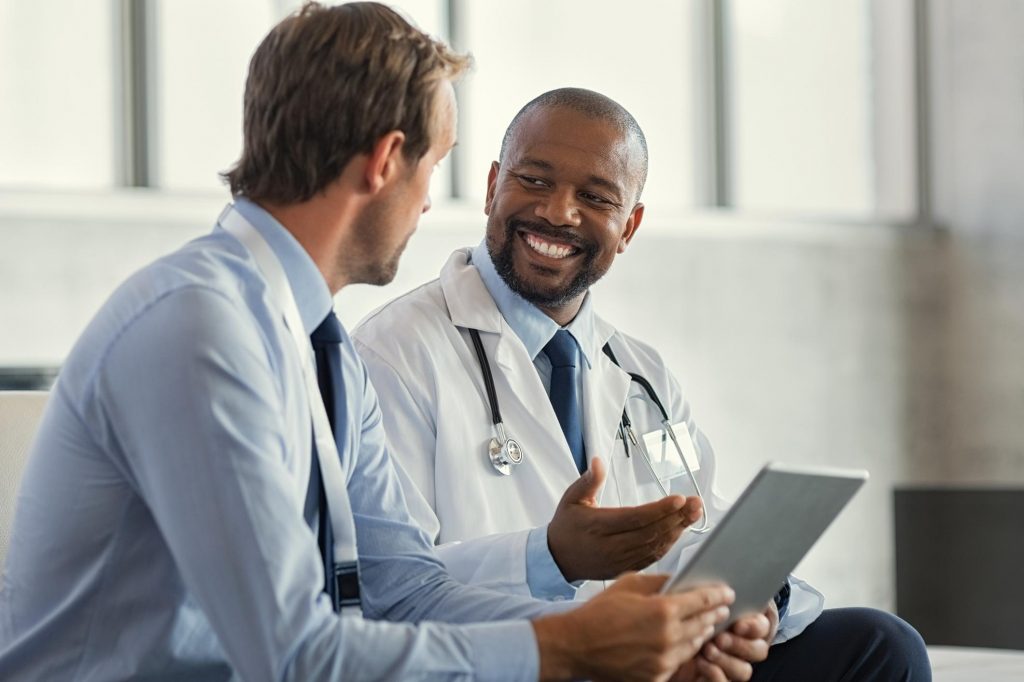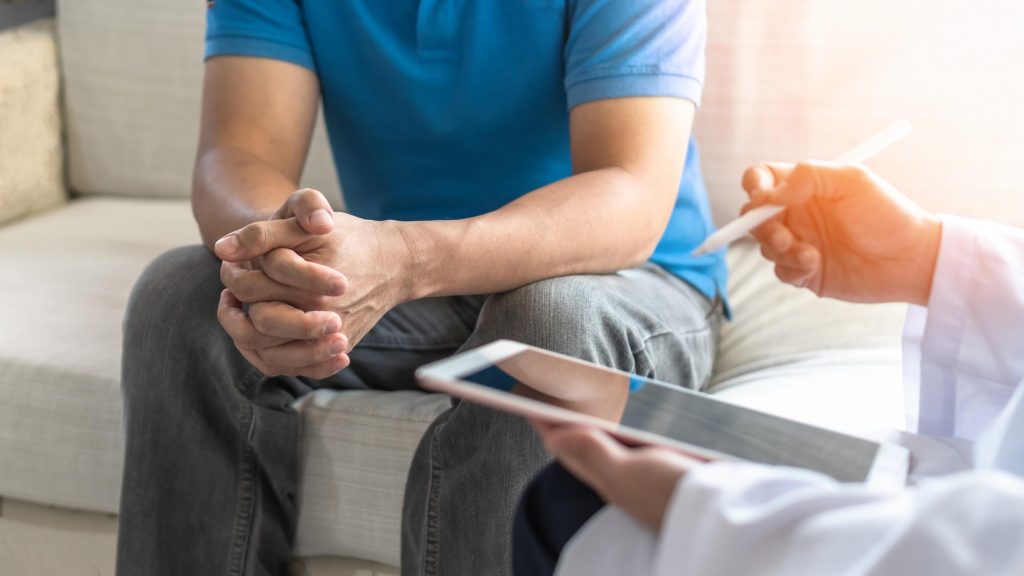 3 Month Follow-up Appointment

A follow-up visit will occur after 3 months to discuss the success of the conservative methods outlined in our first visit. If your symptoms have been relieved with this conservative approach, we will continue to manage your venous insufficiency in a conservative way. If your symptoms persist, we will discuss the minimally invasive treatment options available for treating your venous insufficiency. These procedures may include:
ClosureFast TM Endovenous Radiofrequency Ablation
VenaSeal Closure
Microphlebectomy
Ultrasound guided sclerotherapy
Spider vein sclerotherapy
Laser treatments to visible vessels of the face, torso, or legs
Together, we will discuss the various treatment options that are right for you! Once we schedule your procedure, we will request pre-authorization from your insurance company. We will make sure they give prior authorization for treatment, but it is your responsibility to understand your financial arrangement with your insurance company.
The Day of Your Procedure
Come well-hydrated to your procedure. This will make the procedure easier as your veins are best seen under ultrasound when hydrated. You may eat and take any prescribed medications as you normally do, fasting is not required.
Blood thinners such as Coumadin (Warfarin), Aspirin, Plavix, Xarelto, Eliquis, or Pradaxa do not affect the procedure and should be continued as prescribed—unless told otherwise by your provider.
On the day of your procedure, wear comfortable clothes, slip-on shoes, and a light sweater as the procedure room is often cool. You will change into surgical shorts that we provide for the procedure. Tight "skinny" jeans are not recommended as we will be placing a bandage around your leg after the procedure.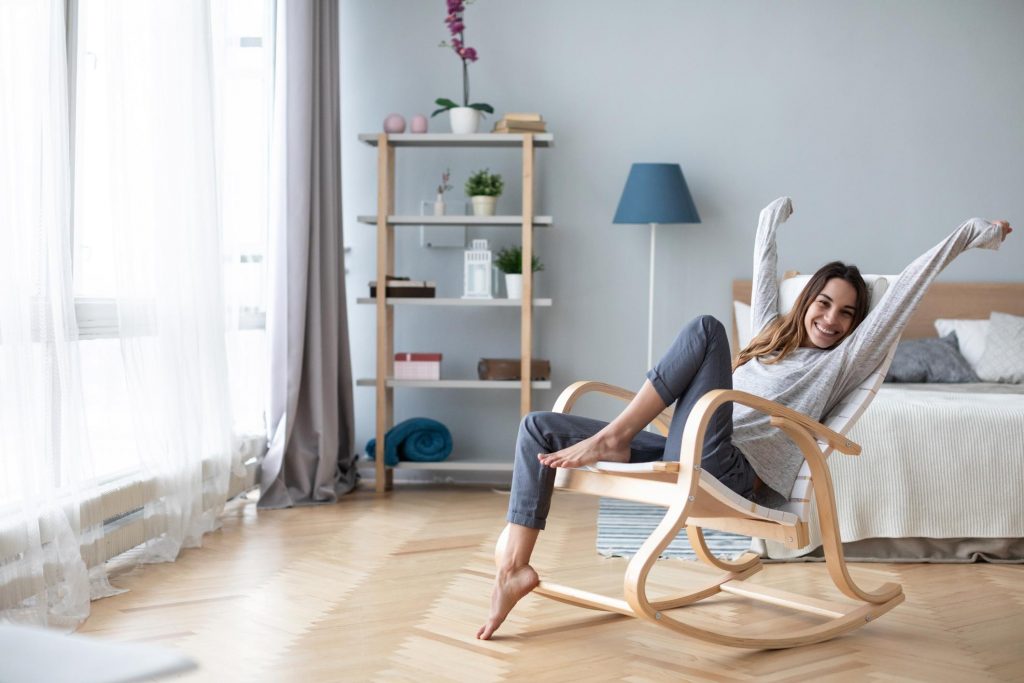 Your medical-grade compression stockings may be required post-procedure. Please bring these with you, and we will help you get them on after your procedure. If compression is required, you will need to wear these for a minimum of one-week post-procedure.
It's procedure day. No need to worry, we'll take good care of you!
The procedure is performed in our procedure rooms located in our office and requires a 1-hour appointment.
Photos will be taken of the legs at your very first procedure. It is important you arrive 20 minutes prior to your scheduled procedure in order to start on time
The procedure is performed under local anesthesia, which is tolerated well by most people.
If additional comfort is desired, a mild sedative can be prescribed by your provider to be taken prior to the procedure—discuss this with your provider prior to procedure day. We also offer Nitrous Oxide (laughing gas) for an additional charge at the time of the procedure.
It is encouraged to return to regular activities and walking immediately after the procedure. We will request you take frequent walks the day of and days following your procedure to help the healing process and prevent blood clots. In most cases, patients may return to work the day of the procedure if needed.
Most patients require more than one procedure to fully treat venous insufficiency. The total number of treatments will be determined by you and your provider.
Depending on your individual treatment plan, compression may be necessary for a few days after the procedure. In this case, please bring your compression socks on the day of your procedure so that we can help you put them on immediately after your treatment.
After completion of each venous procedure, you will have a follow-up ultrasound to confirm the closure of the targeted veins.
Sedation
In order to minimize risk and to accelerate your recovery time, general anesthesia will not be used during your vein procedures. We do offer our patients Valium (diazepam) which will help you relax and will likely make you sleepy. If you choose this sedation method, you will need to arrange for someone to drive you home.
We now offer nitrous oxide (laughing gas). This is often used at dental offices to provide a calm, relaxing experience. Patients describe the gas offering them a light, tingling, relaxing, or floating feeling.
Nitrous oxide has been proven with over 100 years of use to be safe and will wear off in minutes, allowing you to return to normal activity.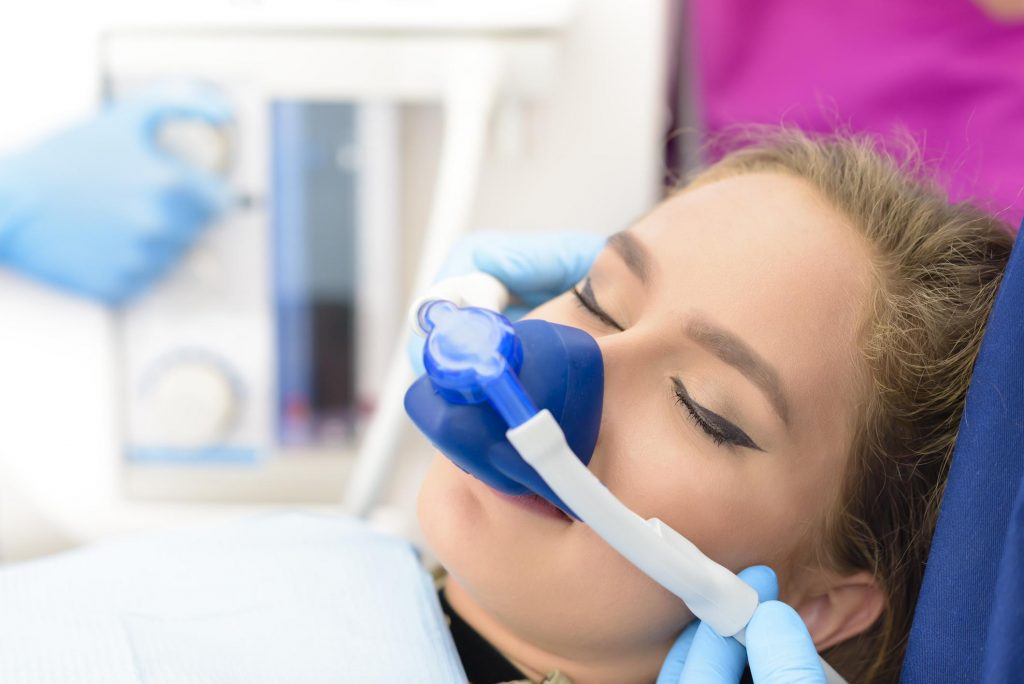 Nitrous oxide is not covered by insurance and will be an additional charge.
Sedation is not required for vein treatment. It will only be used when requested and with the safety of the patient in mind.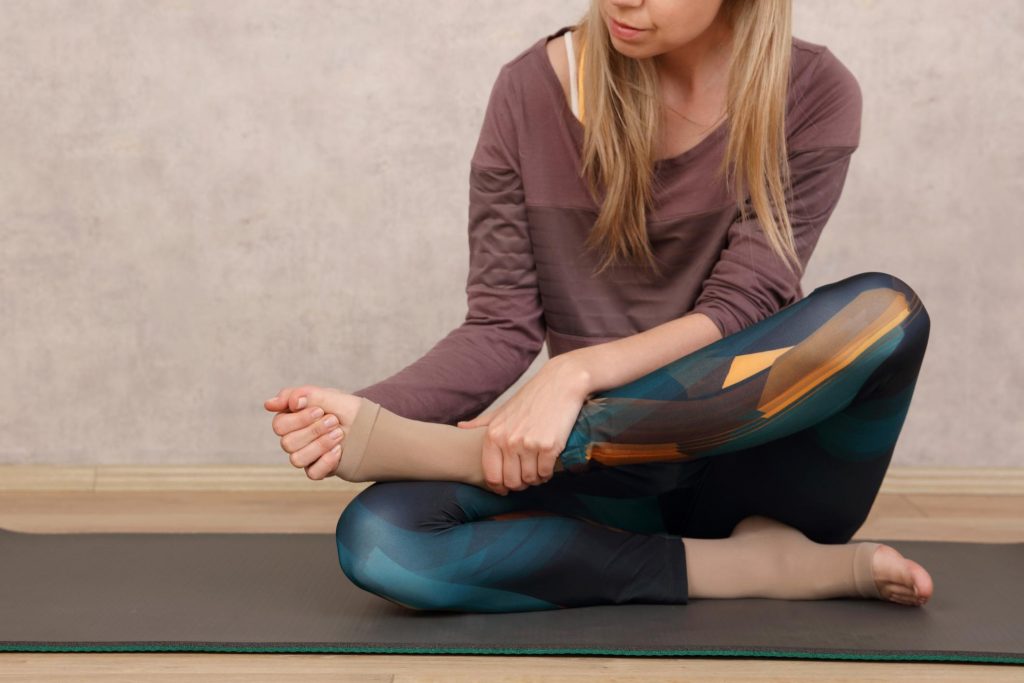 After the Procedure
After the procedure, you will walk yourself out of the procedure room, change back into your clothes, and immediately resume your normal daily activities.
Make sure to walk or lightly exercise throughout the day following your procedure. We recommend 10 minutes of leg movement every hour for the first few days after the procedure (walking, biking, stairs).
Avoid the following for 7 days post-procedure: Heavy strenuous lifting, swimming, and soaking in water.
Your legs will be wrapped with a compression dressing/bandage after your procedure. Wear it for the first 24–48 hours. After that time, you may remove the dressing yourself, or you can wait and have it removed at your follow-up ultrasound if it is scheduled within the following few days.
If you have been told to wear compression stockings, you are to wear the stockings 24 hours a day for the first 2 days on the treated leg. After the first 2 days, you may take them off at night and to shower. If there is bleeding when you remove your compression stockings, elevate your leg, hold pressure for 10 minutes then re-wrap with a compression bandage or compression stocking. Continue to wear the stockings during the day for a total of 7 days from your procedure.
Post Procedure Follow-up
A few weeks after the completion of your treatment plan, you will be seen in our clinic for follow-up. This will allow us to discuss the results of the procedures, symptom relief, and any unresolved symptoms.
After your follow-up, you will be seen again at either six months or annually thereafter to monitor the status of your venous condition.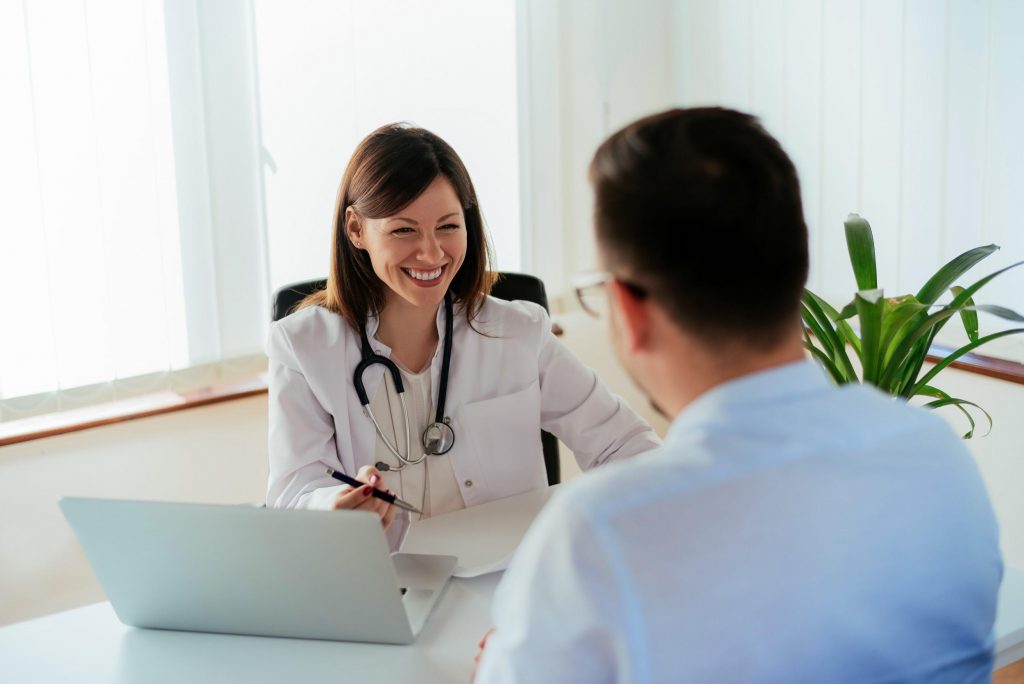 Things To Remember
Regular physical exercise is recommended in the days following your procedure.
Analgesics such as Tylenol, Advil (Ibuprofen), and Aleve are recommended for post-procedure discomfort.
It is normal to experience tenderness and some bruising along the areas where local anesthesia was administered, especially if you are on a blood thinner.
A pulling or "rope-like" sensation is common and will go away over time.
Numb areas of the skin are common after the procedure and will go away with time.
As varicose veins shut down, you may experience tenderness, lumps, nodules, or burning. This is normal and will go away over time. If you are able to take Ibuprofen, we recommend this to improve these symptoms. Warm compresses are also recommended.
Your one-month follow-up is scheduled specifically to address any symptoms/concerns that have not gone away since your procedures. Please refer to our website at heartofdixieveincenter.com to review the FAQ section. If you have a question or concern which is not listed here, please do not hesitate to call us at 435-251-2900, and a member of the vein team will be happy to assist you.
Call Immediately
if you experience any of the following:
Severe pain preventing a return to normal activities
Shortness of breath or chest pain
An unusual sudden increase of swelling in the treated limb
Recurrent bleeding that does not stop with compression
*Most patients have excellent results and can expect relief from their vein-related symptoms within a few days, with continued improvement expected in the following weeks. Remember, however, that venous insufficiency is a chronic condition that forms over many years, and it can take time to experience the full benefit of the treatments. In addition, it is not uncommon to need a touch up at some point after the initial series of treatments.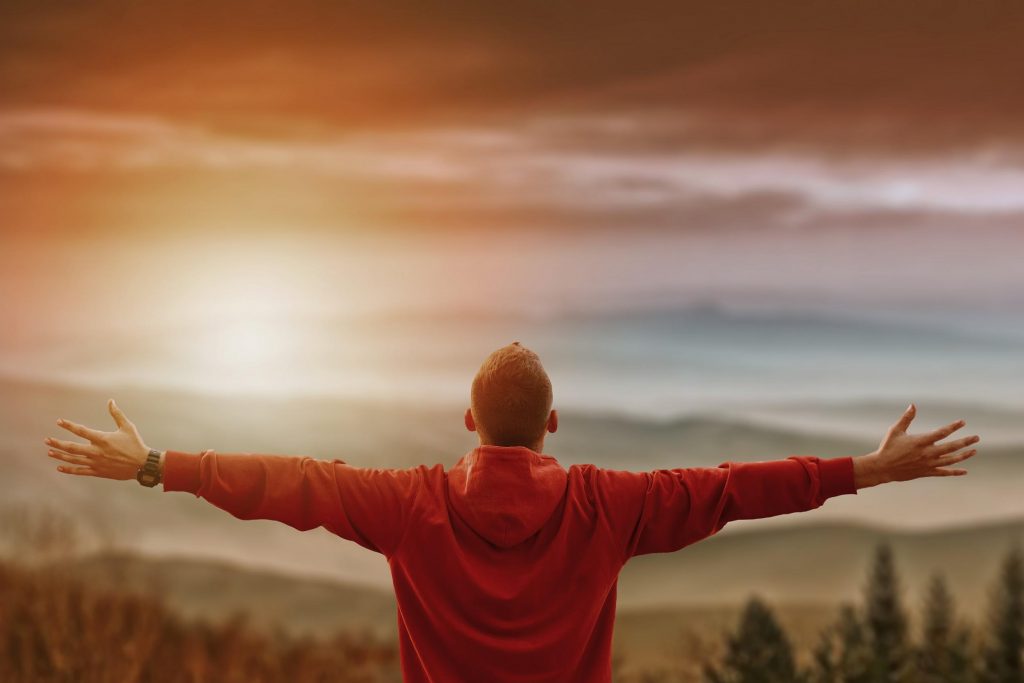 Our experienced team will monitor your venous disease and deliver the highest quality treatment possible. Our ultimate goal is to improve your quality of life by restoring your legs to better health and mobility!