Our Cedar City Cardiovascular Center
Experiencing leg pain from varicose veins, spider veins, or DVT? What about a tightness in your chest, shortness of breath, or palpitations due to a heart condition? Our experienced vein specialists and cardiologists can provide the relief and treatment you're seeking at our new cardiovascular center near you in Cedar City, UT. Call or contact Heart of Dixie Cardiology & Vein and Vascular Center to schedule a consultation appointment!
Vein and Cardiovascular Services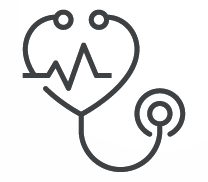 Cardiac & Vascular Consultations
Meet with one of our cardiologists or vein and vascular specialists at Heart of Dixie's new Cedar City center! We'd love to discuss symptoms you may be experiencing that may be the result of an underlying heart or vein problem. Symptoms may include leg swelling, swollen ankles, varicose veins, leg cramps, other forms of leg pain, itchy skin, palpitations, shortness of breath, lightheadedness, or tightness in your chest. Don't hesitate to contact our Cedar City office if you or a loved one are experiencing any of these symptoms! Scheduling a consultation appointment is the first step to treating the conditions that are causing you daily pain.
Full Cardiac & Vascular Services
Find the treatment you need for varicose veins, DVT, spider veins, venous ulcerations, PAD, coronary disease, hypertension, heart failure, arrhythmias, and other cardiovascular-related problems at Heart of Dixie Cardiology & Vein and Vascular Center in Cedar City, UT. Our esteemed specialists provide personalized care and attention for each patient that walks into our doors. Let us help you live your life more fully. Contact us today to begin!
Cardiac Diagnostic Tests and Treatments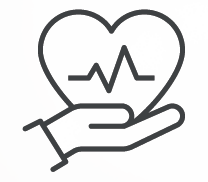 Echocardiogram
As part of your physical examination, we may perform a screening test called an echocardiogram. This is ultrasound that specifically look at a patient's heart and how much blood is pumping in and out of it. This also evaluates the valves of the heart when patients have a heart murmur. This helps us to understand how well your heart is performing and any conditions that may be affecting it from functioning at its full capacity.
Bubble Echocardiogram
One type of echocardiogram our providers may perform is a bubble echocardiogram. During this procedure, a saltwater substance with air bubbles will be injected into the patient's veins through an IV. This examination is used to test if there exists any holes in the patient's heart that is reducing blood flow and causing neurological symptoms.
Stress Echocardiogram
How your body reacts to stress and an increased heart rate may be the reason behind some of your symptoms including chest pain. To test this, our cardiologists can also perform a stress echocardiogram that examines your heart while at rest and while you are active.
Exercise Treadmill Test
Also known as a stress EKG, during an exercise treadmill test we will check for any abnormalities in your heart rate or blood flow as you exercise, either running or walking on a treadmill or riding a stationary bicycle.
Abdominal Aortic Ultrasound
This ultrasonic test inspects the abdominal area where an abdominal aortic aneurysm, or an enlarged area of a blood vessel, may reside. An aneurysm can appear if the walls of a blood vessel are weakened, increasing risk of a broken blood vessel. Since the aorta is the largest blood vessel transporting blood throughout a patient's body, it's critical to identify any possible aneurysms or irregularities in it as soon as possible.
Carotid Ultrasound
Carotid arteries are other essential blood vessels that carry blood to the brain. During a carotid ultrasound test, our providers will examine these arteries, looking for any plaque that may be preventing proper blood flow. If abnormal you may be referred to a vascular surgeon to perform an endarterectomy, or to remove the plaque buildup.
Holter Monitor (24 hour or 48 hour)
We also may monitor heart rate for a 24 or 48 hour period using a Holter monitor. Patients may leave our center and go about their daily routines wearing the Holter monitor, then visit us again after the testing period to detach it. This test helps us identify any cardiac arrhythmia.
21-day Cardiac Event Monitor
Similarly, we can test heart rate over a longer period of time using a portable, 21-day cardiac event monitor. Using the data provided by this monitor, we can recommend procedures or prescribe medication to help treat the specific symptoms you have.
EKG
In cases where we do not use ultrasonic echocardiograms to diagnose a patient, our providers may perform an electrocardiogram (EKG). Using sensors attached to the patient's body, this quick and noninvasive test measures heart rate and rhythm using the heart's electrical activity. Holter monitors and cardiac event monitors are both types of EKGs.
Vein and Vascular Diagnostic Tests and Treatments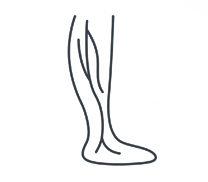 Complete Vascular Ultrasound
One examination we perform when diagnosing a vascular condition is a complete vascular ultrasound. This ultrasound technology allows us to inspect veins, specifically any varicose or spider veins that may be the root of the problem. In some cases, ultrasound guided sclerotherapy can then be performed to remove spider and varicose veins by closing them up with a liquid solution.
Rule-Out DVT Scans
To check patients for any signs of deep vein thrombosis (DVT), we offer rule-out DVT scans using ultrasonic technology. We offer same-day appointments for this DVT testing that costs about ⅓ of the price you can expect for the same scan at a hospital or ER.
Vein Mapping
Before undergoing venous insufficiency, spider veins, or varicose veins treatment, our providers will perform an ultrasound diagnostic study called vein mapping. This test provides us with imaging indicating the location and severity of veins that may be the cause of symptoms in your legs including leg pain, cramps, itching, burning, swelling, skin discoloration, restless legs, varicose veins, and venous ulcerations.
Treatment of Venous Insufficiency
We offer venous insufficiency treatment right here in our Cedar City vein center to seal shut diseased veins, and thereby reroute blood into healthy veins in the body. Treatment can include radiofrequency ablation or VenaSeal closure, both of which have been studied to be less painful procedures than laser treatment for varicose veins. Varicose vein removal, or microphlebectomy also may be performed.
Ankle-Brachial Index
An ankle-brachial index is another noninvasive test to help our providers diagnose peripheral artery disease (PAD). This disease causes plaque to form in arteries, closing them in and restricting blood flow to critical organs. During the examination, our providers will measure and compare blood pressure in a patient's ankle and upper arm. If blood pressure is significantly lower in the ankle, it may indicate PAD.
Peripheral Arterial Ultrasound
Another noninvasive procedure that helps our providers diagnose PAD is a peripheral arterial ultrasound, similar to other ultrasonic imaging tests. This test provides us moe detail of specific areas of arterial narrowing, occlusions, or decreased velocity of blood flow.
Treatment of PAD
Peripheral arterial disease treatment is initially treated with medical, exercise, and diet options to manage this progressive disease. Primary management includes strict blood pressure and diabetic control, smoking cessation, weight loss, a cholesterol lowering diet, and an exercise plan to improve blood flow to the legs. If conservative measures are not improving symptoms, surgical intervention may be considered including stenting of occluded arteries.
Our Providers in Cedar City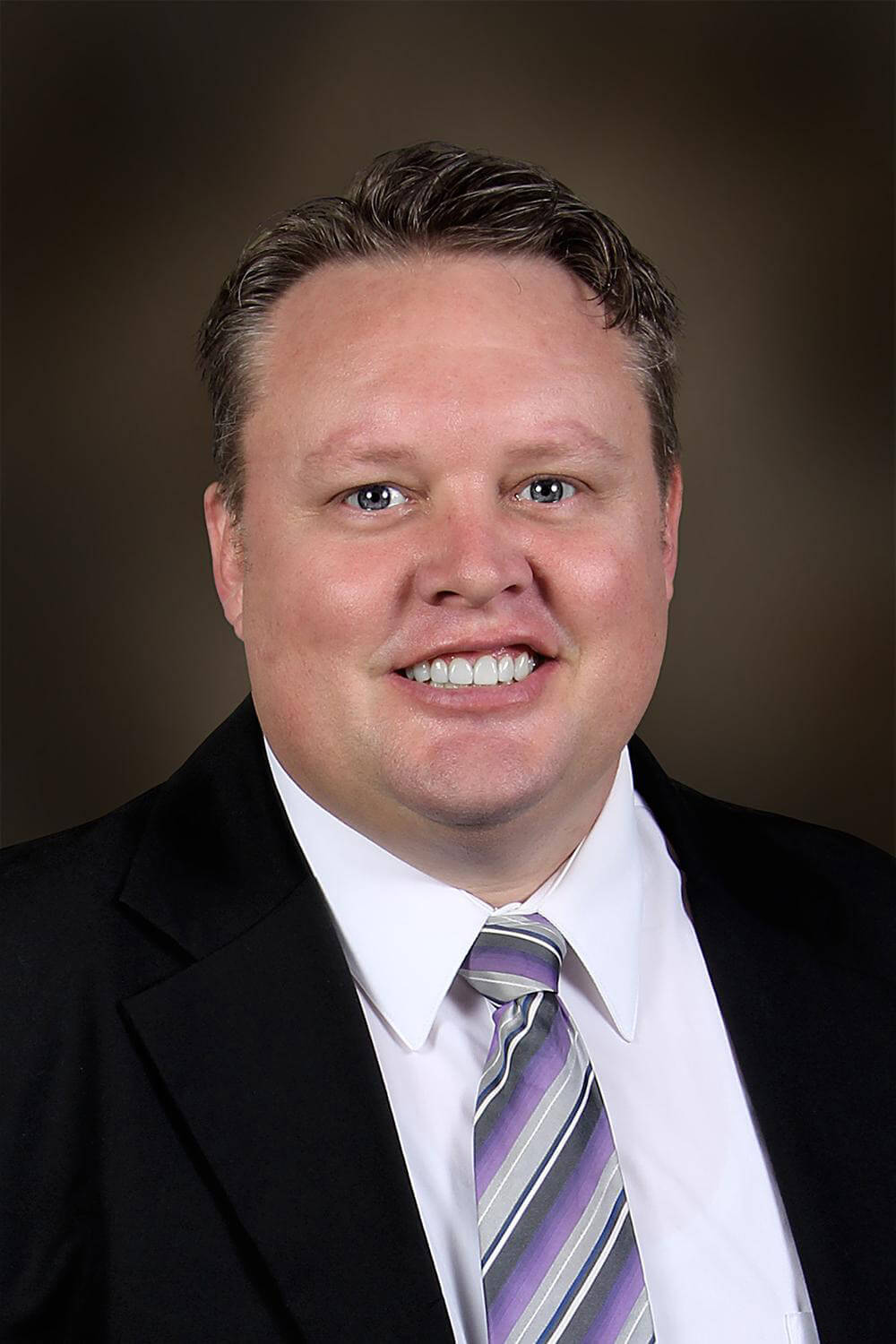 Jared Green, PA-C, Full-time Provider in Cedar City
Jared Green, PA-C has had an interest in medicine for as long as he can remember. He began his career in the health field as a flight medic, where he gained an appreciation for the role a skilled and knowledgeable practitioner has in improving patient outcomes. Jared continued his journey as a healthcare provider by earning a bachelor's degree in Physician Assistant Studies from Midwestern University.
As a physician assistant, Jared has worked in a variety of disciplines including neurology, pain management and orthopedics, giving him opportunities to understand his patients' whole health and identify underlying health concerns. He is excited to continue serving patients in a cardiovascular care setting.
Jared enjoys spending time outside the clinic with his wife and four children and loves to be outdoors. He is also active in his community. Jared volunteers as a leader in the scouting program and is a guest lecturer for Southern Utah University's Rural Health Scholars pre-medicine program.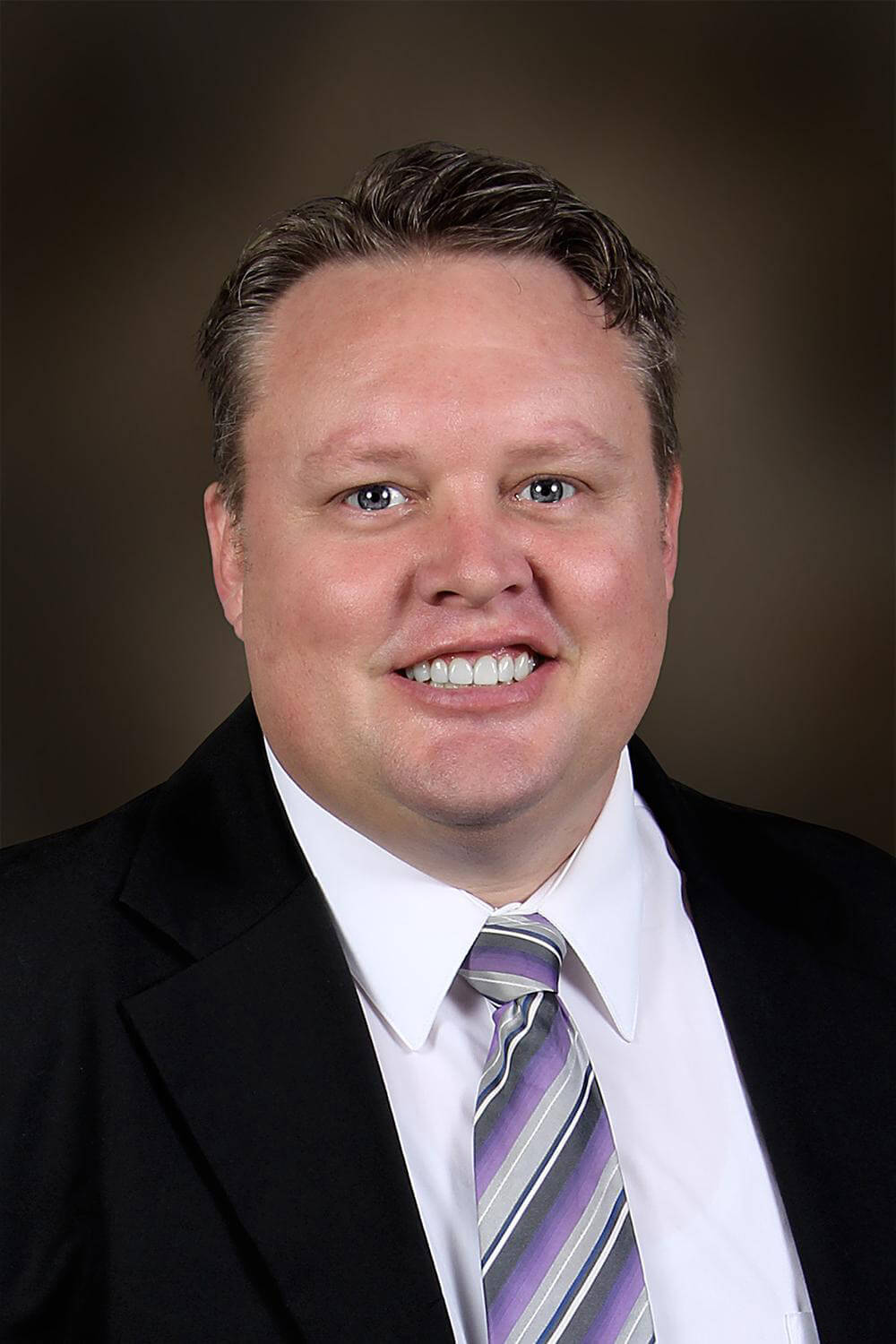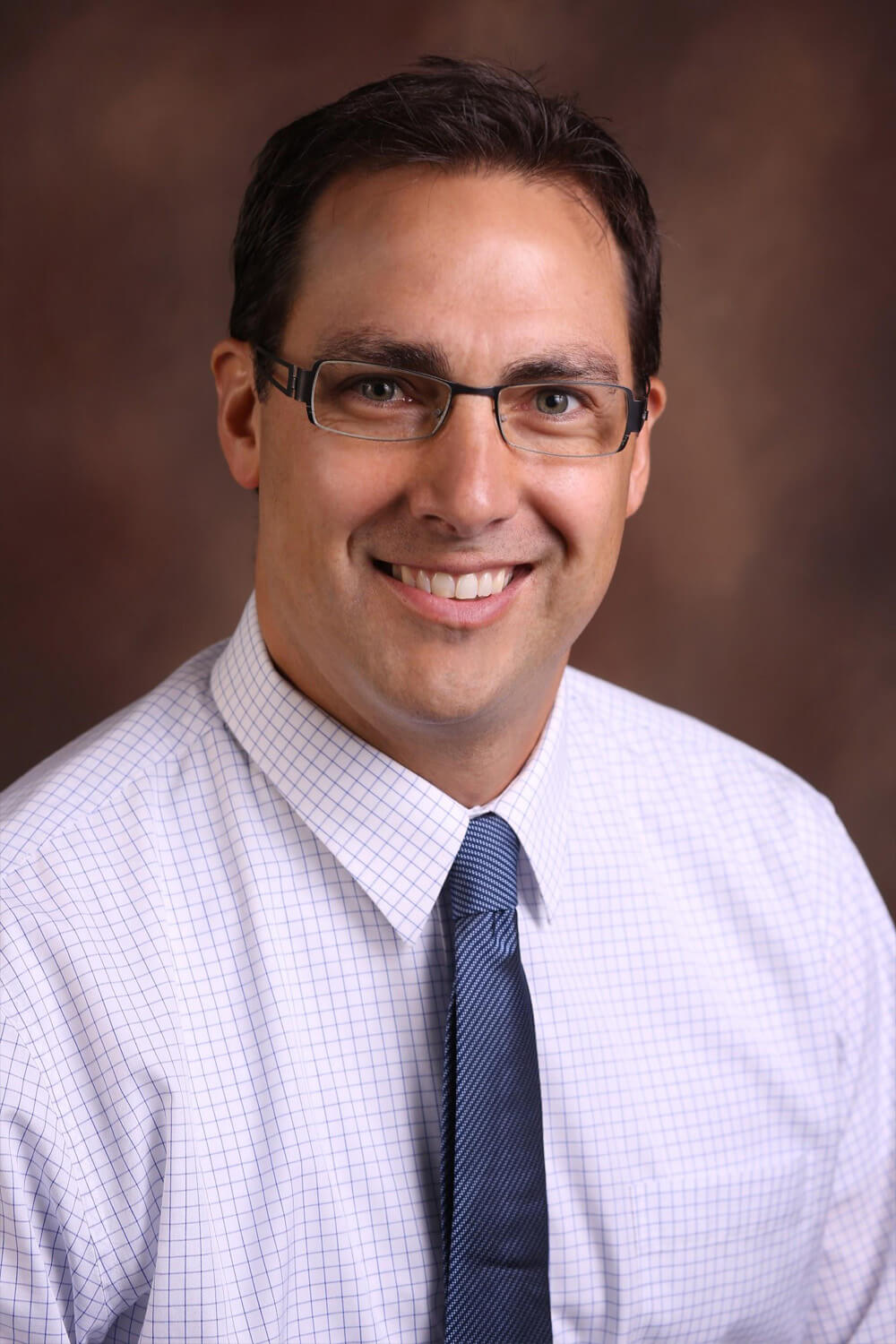 Jamison C. Jones, MD, FACC
Dr. Jamison Jones was raised in Bountiful, Utah. He graduated Magna Cum Laude from the University of Utah where he also attended medical school. He completed his internal medicine residency and cardiology fellowship training at the University of Arizona Medical Center in Tucson, Arizona.
Dr. Jones is the Director of Imaging at Heart of Dixie Cardiology and runs the Heart of Dixie Vein and Vascular Center. He is a Fellow with the American College of Cardiology and specializes in the diagnosis, prevention, management and treatment of cardiovascular disease. He has vast experience in managing cardiovascular conditions such as coronary artery disease, congestive heart failure, and peripheral vascular disease; including venous disease. Doctor Jones specializes in the treatment of bradyarrhythmias and the placement and management of pacemakers. He has performed over a 1000 coronary angiograms and heart catheterizations which requires the remote placement of catheters within the beating heart. He also has interpreted and performed thousands of vascular and cardiac ultrasounds including transesophageal and transthoracic echocardiograms to help in the diagnosis and treatment of vascular disease, valvulopathies and stroke patients.
He and his team have performed hundreds of radiofrequency venous ablations. He is uniquely trained in the latest techniques in venous care. He is the only provider south of SLC that performs non-tumescent, non-thermal venous ablations (VenaSeal). He also specializes in microphlebectomy and sclerotherapy for the treatment of varicose and spider veins. He and his team are committed to providing you with the highest level of comfort and care throughout your experience. During your visits he will assess your overall vascular risk and help you prevent vascular problems in the future. His goal is to work closely with you to improve your quality of life and overall health. He will care for you in a compassionate way to help you achieve your goals.
When not treating patients, Dr. Jones enjoys spending time with his wife, Melissa and their four children. Dr Jones enjoys competing in endurance sports such as triathlon and Ironman events and enjoys fly fishing, canyoneering, and participating in community activities.
Justin Poole, PA-C, Vein and Vascular Center
Justin Poole, PA-C earned his undergraduate degree from Idaho State University in Medical Laboratory Science before studying to be a physician assistant at Arcadia University in Pennsylvania.
Justin chose to study medicine because he has great interest in learning how the body functions at a biological and chemical level. He also loves to work with people and make a difference in improving their quality of life. Justin enjoys vascular medicine in particular, because it is a field in which he is not only able to prevent and manage illness, but also stop and reverse disabling symptoms.
Outside the clinic, Justin enjoys spending time with his wife, downhill skiing, swimming and attending concerts. He also has a passion for sports and closely follows the Utah Jazz, Seattle Mariners and Idaho State Bengals.
Nicholas Laffely, MD
Nicholas Laffely, MD is an interventional cardiologist with Revere Health Heart of Dixie Cardiology. He went to medical school at the Medical College of Wisconsin and completed internal medicine residency at Washington University in St. Louis. He completed general cardiology and interventional cardiology training at Dartmouth Hitchcock Medical Center.
As an interventional cardiologist, Dr. Laffely enjoys the technical challenge of cardiac procedures and the intellectual challenge of making the best medical decisions to optimize his patients' health. Dr. Laffely also supports causes that promote health and family, and he is passionate about preventive healthcare. He loves being able to help people in a fundamental way.
Outside the clinic, Dr. Laffely's focus is his family. They like to spend time hiking, bike riding and swimming. He and his wife also enjoy reading to their three sons and spending quiet time together after their children are asleep.
Dr. Laffely went to medical school at the Medical College of Wisconsin and completed internal medicine residency at Washington University in St. Louis. He completed general cardiology and interventional cardiology training a Dartmouth Hitchcock Medical Center.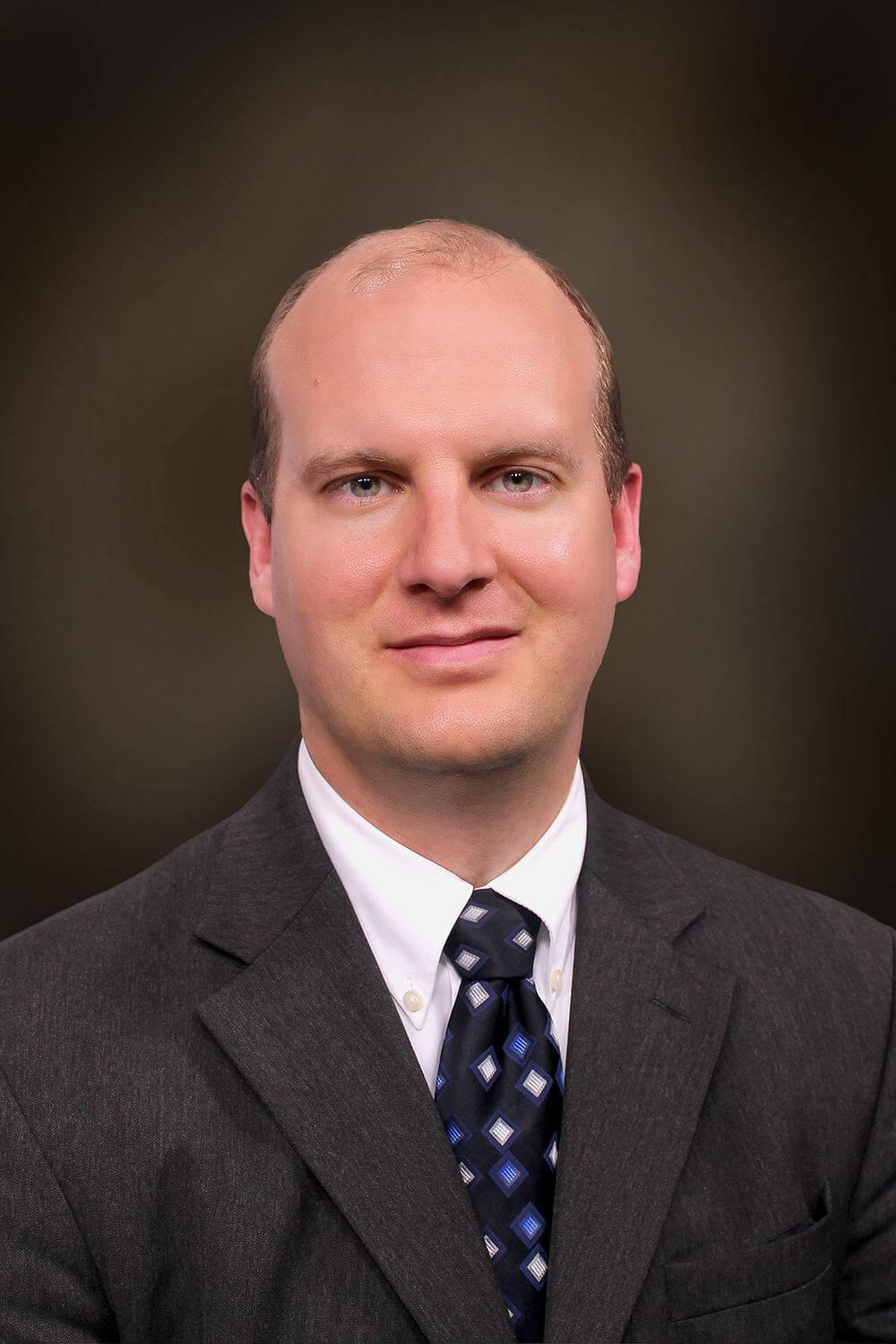 Nicholas Wittwear, PA-C
Nick has always been drawn to the complexity of the heart. He enjoys the investigative work that each patient requires to diagnose and treat them properly.
As a certified physician assistant, Nick loves building relationships with his patients, educating them about their condition and empowering them to live healthier lives. He hopes to make a significant impact on his patients and their unique circumstances.
Outside the clinic, Nick enjoys spending time with his wife and three children. His other hobbies include being outside and visiting national or state parks.